INSTRUCTORS > HANNA HEGENSCHEIDT BIOGRAPHY


FACULTY
Hanna Hegenscheidt
Certified Instructor of Klein Technique™, Berlin, Germany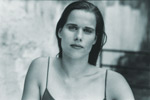 Hanna Hegenscheidt was born in Bremen, Germany and received her diploma in dance and dance pedagogy from the Lola-Rogge-Schule in Hamburg in 1992. She continued her studies at various studios in New York, among them the Susan Klein School of Dance, Dancespace, Movement Research, the Trisha Brown School and the Atlantic Theater Company. Ms. Hegenscheidt was certified as a Movement Analyst (CMA) by the Laban-Bartenieff-Institute for Movement Studies in 1994 and returned to Germany. In 1996, upon receiving a full scholarship from the Karl-Duisberg-Gesellschaft, Cologne, Ms. Hegenscheidt decided to move back to New York to intensify her studies with Susan Klein and Barbara Mahler. She started teaching Klein Technique™ at the Susan Klein School of Dance and Movement and the Trisha Brown School in 1998 as part of her apprenticeship for the Teacher Certification Program in Klein Technique™. Since then she has taught Klein Technique™ at Ludus Dance Center in Lancester, Britain, the Tanzfabrik, Dock 11 and Studio Labor/Gras in Berlin and Tanzwerk in Bremen, Germany. Ms. Hegenscheidt also is a Teaching Artist for the Lincoln Center Institute and has taught as part of the Women @ Work program at the Sanctuary for Women in New York. Since 2004 she is based primarily in Berlin, where she works as a teacher, performer and choreographer.
As a performer Ms. Hegenscheidt has worked at the Goethe Theater and with the Compagnie Les Passageurs in Bremen. In New York she was a member of Gina Gibney Dance, with whom she toured throughout the U.S. and Canada from 1997 to 2000. Since then Ms. Hegenscheidt has performed with Robert Wilson, Reinhild Hoffmann, Achim Freyer, Michaela Fuenfhausen, Lise Brenner/Company, Habhazard Dance Company, Chris Dohse and others in New York and abroad.
Ms. Hegenscheidt's own choreography has been presented at DTW's Freshtracks, Dance Space's Out Of Space Series, Soaking WET at the West End Theater, Dance @ 8 acres and others in New York and Vermont and at the Tanztage in Berlin. Further it has been selected by the European emerging choreographer's showcase Junge Hunde to be shown at the Festival Tanz Bremen in Bremen/Germany and the Yorkshire Dance Festival in Leeds/England. Recently she has founded her own pick-up company, collaborating with other artists in New York and Berlin.
Ms. Hegenscheidt was a member of the first Teacher Certification Program and became certified in Klein Technique™ in 2000.
Hanna Hegenscheidt: hanna@kleintechnique.com
www.hannahegenscheidt.de